Cinema & TV
Bangkok boast world class, state-of-the-art movie theaters showing the latest Hollywood and Thai blockbusters. A select few cinemas, notably House and Lido, screen less common independent and international films. Foreign films are mostly screened in their native languages with subtitles in Thai.
For artsy fare, check out the regular screenings at culture cebtres like the Alliance Française, Goethe Institut and Japan Foundation - most movies are shown with english subtitles. Seats are reasonably priced at around B100-180 and B250-300 for VIP places. The best place to check screning times is on the daily-updated www.movieseer.com
Thai Cinema History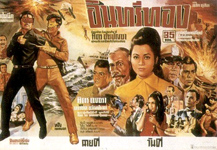 The cinema of Thailand dates back to the early days of filmmaking, when King Chulalongkorn's 1897 visit to Berne, Switzerland was recorded by Francois-Henri Lavancy-Clarke.
The film was then brought to Bangkok, where it was exhibited.
This sparked more interest in film by the Thai Royal Family and local businessmen, who brought in filmmaking equipment and started to exhibit foreign films. By the 1920s, a local film industry was started and in the 1930s, the Thai film industry had its first "golden age", with a number of studios producing films.
The years after the Second World War saw a resurgence of the industry, which used 16 mm film to produce hundreds of films, many of them hard-driving action films.
Competition from Hollywood brought the Thai industry to a low point in the 1980s and '90s, but by the end of the '90s, Thailand had its "new wave", with such directors as Nonzee Nimibutr, Pen-Ek Ratanaruang and Apichatpong Weerasethakul as well as action hero Tony Jaa being celebrated at film festivals around the world.
Actual Thai cinema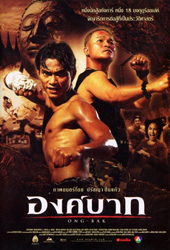 In the wake of the Asian financial crisis in 1997, three directors of television commercials – Nonzee Nimibutr, Pen-Ek Ratanaruang and Wisit Sasanatieng – were thinking that films needed to be more artistic to attract investors and audiences. The first breakthrough was in 1997, with Nonzee's crime drama, Dang Bireley's and Young Gangsters, which earned a record box office take of more than 75 million baht.
Also in 1997, Pen-Ek's crime comedy, Fun Bar Karaoke, was selected to play at the Berlin Film Festival – the first time in Bangkok: Thai Movietwenty years that Thai cinema had had any kind of an international presence.
Nonzee's next film, the ghost story Nang Nak, was an even bigger success, earning 149.6 million baht – the highest grossing film at the time.
Wisit, who wrote screenplays for Dang Bireley's and Nang Nak, broke out with Tears of the Black Tiger, a super-stylised western homage to the Thai action films of the 1960s and '70s. It was the first film to be included on the programme at the Cannes Film Festival.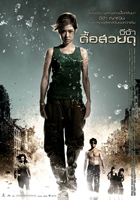 There were also the Pang Brothers from Hong Kong, who came to Thailand to make stylish movies, starting with Bangkok Dangerous and the nod to J-Horror, The Eye. According to some scholars the 1997 financial crisis also influenced Thai movies in another way.
One example is Bang Rajan from 2000 by Thanit Jitnukul which is based on an old Thai tale about how a small village succeeded in resisting a huge foreign.
The analogy is quite straightforward with Thailand as the small village and the international monetary market as the foreign enemy. Action films are a predominant genre of Thai film.
In recent years, the martial arts films starring Tony Jaa, Ong-Bak: Muay Thai Warrior and Tom-Yum-Goong, have put Thai action films on the international map. Kerd ma lui (Born to Fight) is in the same vein, and gives more exposure to action choreographer Panna Rittikrai.
The Bangkok International Film Festival
The Bangkok International Film Festival (BKKIFF) is an international film festival held annually in Bangkok, Thailand, since 2003.
In addition to film screenings, seminars, gala events and the Golden Kinnaree Awards.
TV Series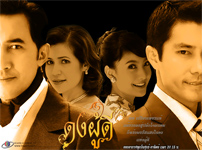 Thai series are an excellent way to understand Thai culture and Thai society.
Seniority, relations with parents, monks, civil or religious festival, Thai food, life after death, ghosts are always part of Thai TV series.
TV series usually reflect the long-standing traditional values, especially the importance of the family institution, seniority and respect. Almost all Thai TV series are funny.