Wellness Center
People in Bangkok have long recognized that keeping a physical and mental balance is the essence of overall wellness in today's busy urban lifestyle, especially in a hectic setting like the capital. So when it comes to exercise and fitness, Bangkok has it all!
From green parks, to high-tech gyms, to dance and yoga studios, to extreme and competitive sports facilities; it's all available in Bangkok.
Fitness Centers
Bangkok's multitude of recreational amenities offers a wide range of fun indoor and outdoor activities.
Most five-star hotels and luxury serviced apartment residences have fitness facilities, but if you're not staying in one, there are plenty of hip and fashionable fitness clubs with state-of-the-art equipment available around the city.
While clubs generally operate on a membership basis, most of them offer special promotions or short-term packages for non-residents.
Fitness centers in Bangkok:
True Fitness
Fitness Bangkok
California Wow Experience
Fitness First
Clark Hatch Fitness Centers
Detoxification center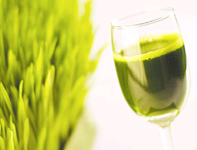 Detoxification is a term increasingly popping up among the health-conscious. Even though it means foregoing some of the pleasures of life - like chocolate, coffee, wine, cheese and steak - at least for a few days or longer if done properly, the ancient concept of cleansing the body has always been popular. Lately, it has also become a fashionable term among stressed-out workaholics and hard partygoers.
Detoxification has also become a prominent treatment as people have become more aware of environmental pollution. Heavy metals, such as lead, mercury, cadmium, and arsenic, are by-products of manufacturing industries. Synthetic agricultural chemicals, many of which are known to cause health problems, are also found in food, air, and water.
The idea behind detoxification is ridding the body of toxins, which may have accumulated over the years thanks to unhealthy diets and busy lifestyles, through fasting and colonic cleansing methods.
On the whole, the idea of detoxification is the same, but approaches may differ and vary from drop-in programs to four-week retreats.
Detox Centers in Bangkok:
Balavi Natural Health Centre
Hydro Health
Rasayana Retreat...
Yoga
Yoga is very popular among locals and expatriates in Bangkok, where life can be extremely exhilarating but at the same time stressful often causing people to distance themselves from inner peace. Yoga is a way of revitalizing and finding a balance between body and mind, and thus a key in promoting health and well-being. It has all sorts of benefits, from weight loss, to strength improvement, to flexibility and mental concentration.
Many of the five-star hotels offer drop-in yoga classes, but plenty of yoga studios seem to be popping up around town, most of which offer attractive promotions to long- and short-term yoga enthusiasts all year round.
Yoga Courses in Bangkok:
Absolute Yoga
Yoga Elements Studio
Ashtanga Yoga
Iyengar Yoga Studio
California Wow's Planet Yoga
Bikram Yoga...
Beauty Clinic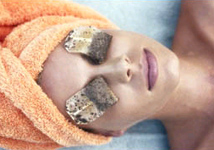 Thai beauty clinics redefines the definition of beauty clinic with its sleek design, warm lighting, and spa-like environment - not to mention the extensive range of clinically-approved skin and body treatments to fix every flaw and imperfection.
The clinic features four private treatment rooms and one sharing room; each fully-equipped with world-class treatment facilities and a team of highly experienced medical specialists to match.
Factor in very affordable treatments, compared to prices abroad, and it is no wonder why it has become so popular amongst tourists to combine a visit to the Land of Smiles with non-invasive surgical procedures.
Ponsarin Beauty Clinic utilises the latest hi-tech equipment and knowledge, coupled with legendary Thai hospitality. Skin renewal and rejuvenation can make for a younger-looking, more confident, healthier, happier you! Now there's a good reason to make an appointment right away.
Treatments & Services for Every Need: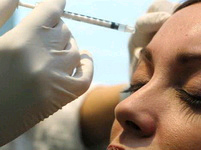 Botox (Botulinum Toxin) is a non-surgical treatment that temporarily smoothens moderate to severe frown lines between brows as well as effectively shaping the facial contour. Botox, the only treatment of its type approved by the Food and Drug Administration (FDA), is a purified protein produced by the Clostridium Botulinum bacterium, which reduces the activity of the muscles that cause frown lines between the brows.
Plasmalite is the Fluorescent Pulsed Light (FPL) system specially designed to remove harmful UV light, which incorporates the benefits of laser and Intense Pulsed Light (IPL) within a single system. By targeting specific chromophores in the skin - collagen for skin rejuvenation, melanin for hair removal and hemoglobin for vascular lesions - Plasmalite non-invasively treats all types of skin imperfections easily and effectively.
Mesotherapy rectifies problem areas with microinjection, 'medicinal bullets', of traditional or homeopathic medicines and vitamins. Mesotherapy can reduce cellulite, unwanted fat, sagging skin and excess skin or fat on the neck.
Diamond Care Treatment uses the advanced derma-abrasion Diamond Technology from Australia. It is performed on the facial skin to remove acne scarring or any other types of facial skin imperfections, promoting a more youthful appearance and healthier skin.