Silom Thai Cooking School
Silom Thai Cooking School caters to people with keen interests in food and culture. Learn to cook famous Thai dishes in a relaxed and friendly environment. Small classes (only 1-9 people) are conducted in a traditional open kitchen, and led by certified Thai cooks, making for a highly personalized and rewarding experience.
Each class starts with a trip to a local market to buy fresh ingredients. You'll get a feel for real Thai culture as you experience its rich colors, and unique flavors and smells. Students then prepare a complete 5-course meal for lucnch completely from scratch.
This exciting program is the ideal way to enjoy an authentic cultural and culinary experience. It's also perfect for the serious home cook who wants to learn how to cook authentic Thai food For their next dinner party, For spouses accompanying husband or wife on a business trip, or the adventurous traveler wanting to explore more than just the sights of our great City.
Getting There:
by Taxi or BTS Skytrain Chong Nonsi Exit
Website: www.bangkokthaicooking.com
Email: info@bangkokthaicooking.com
Photos Gallery: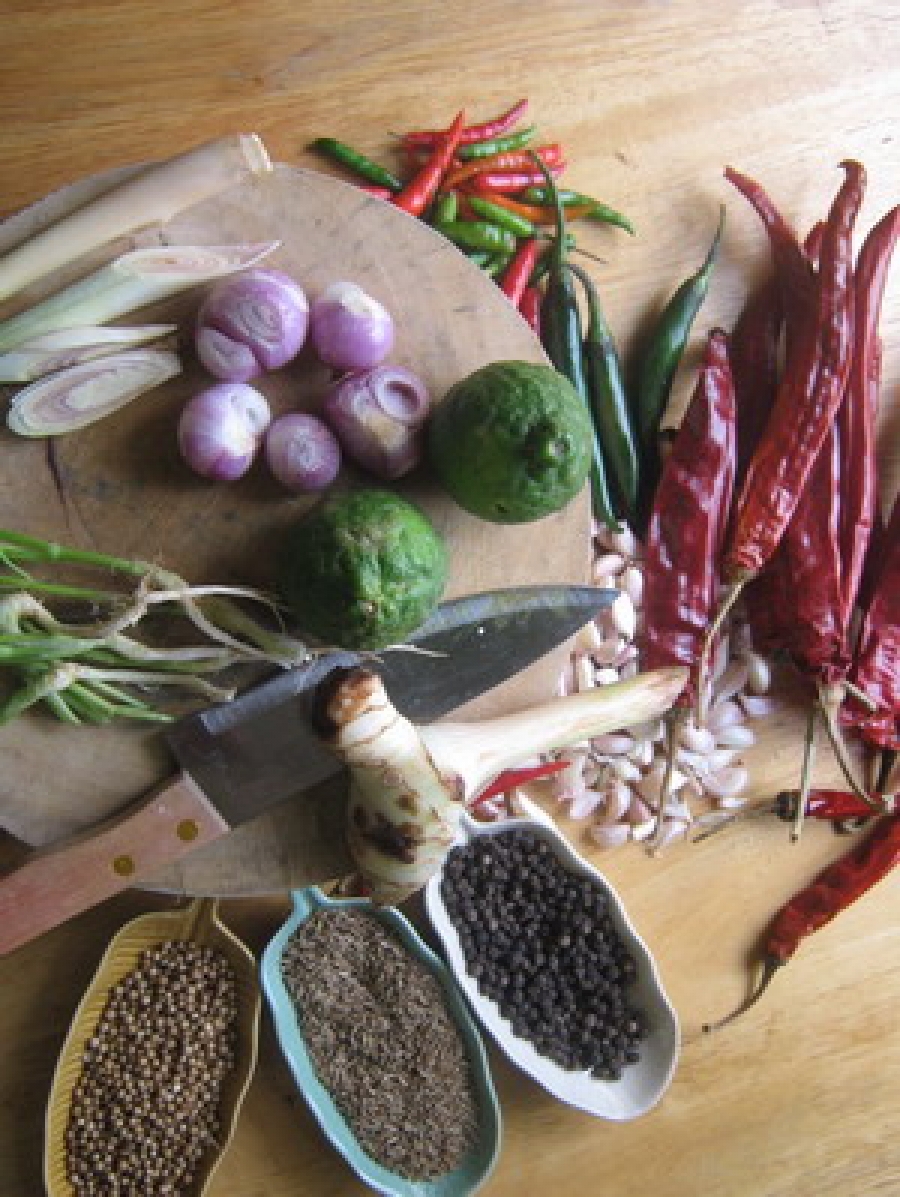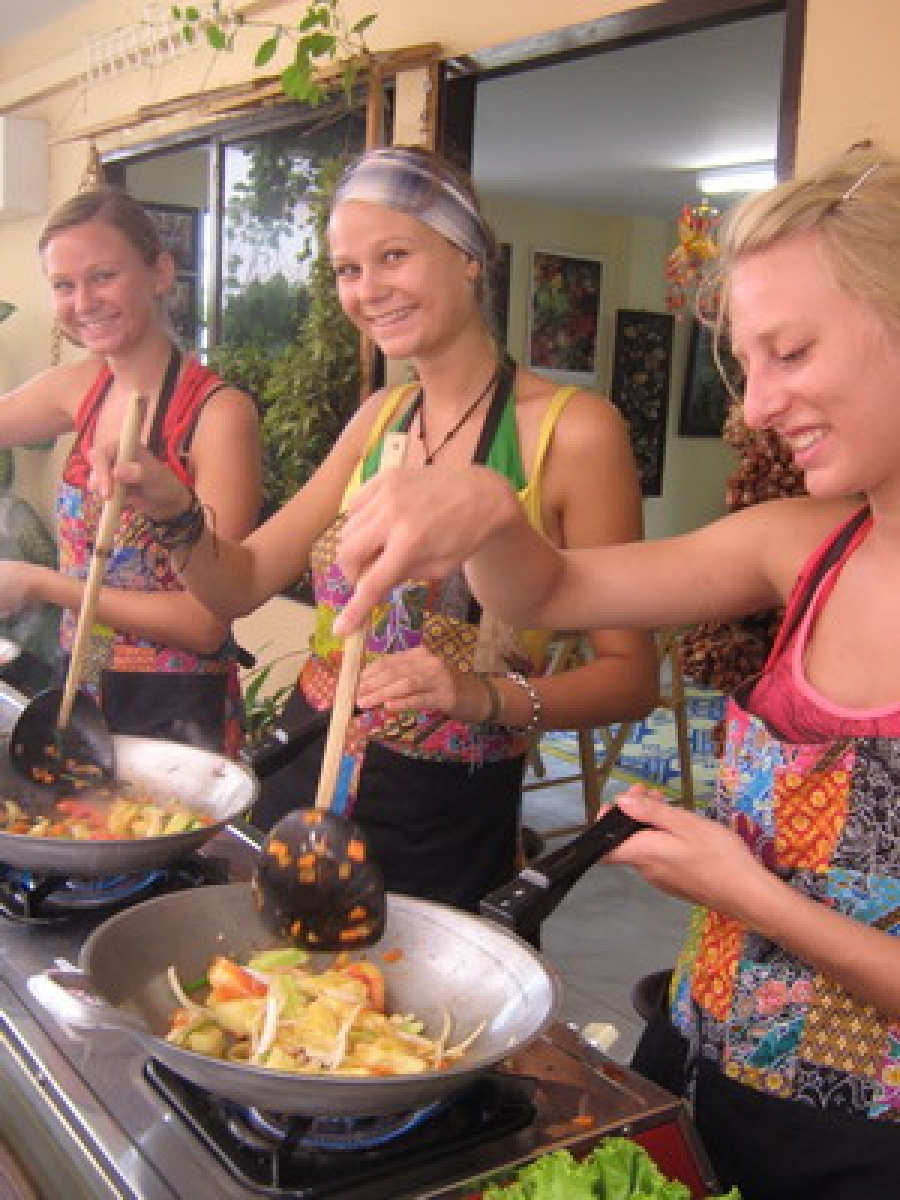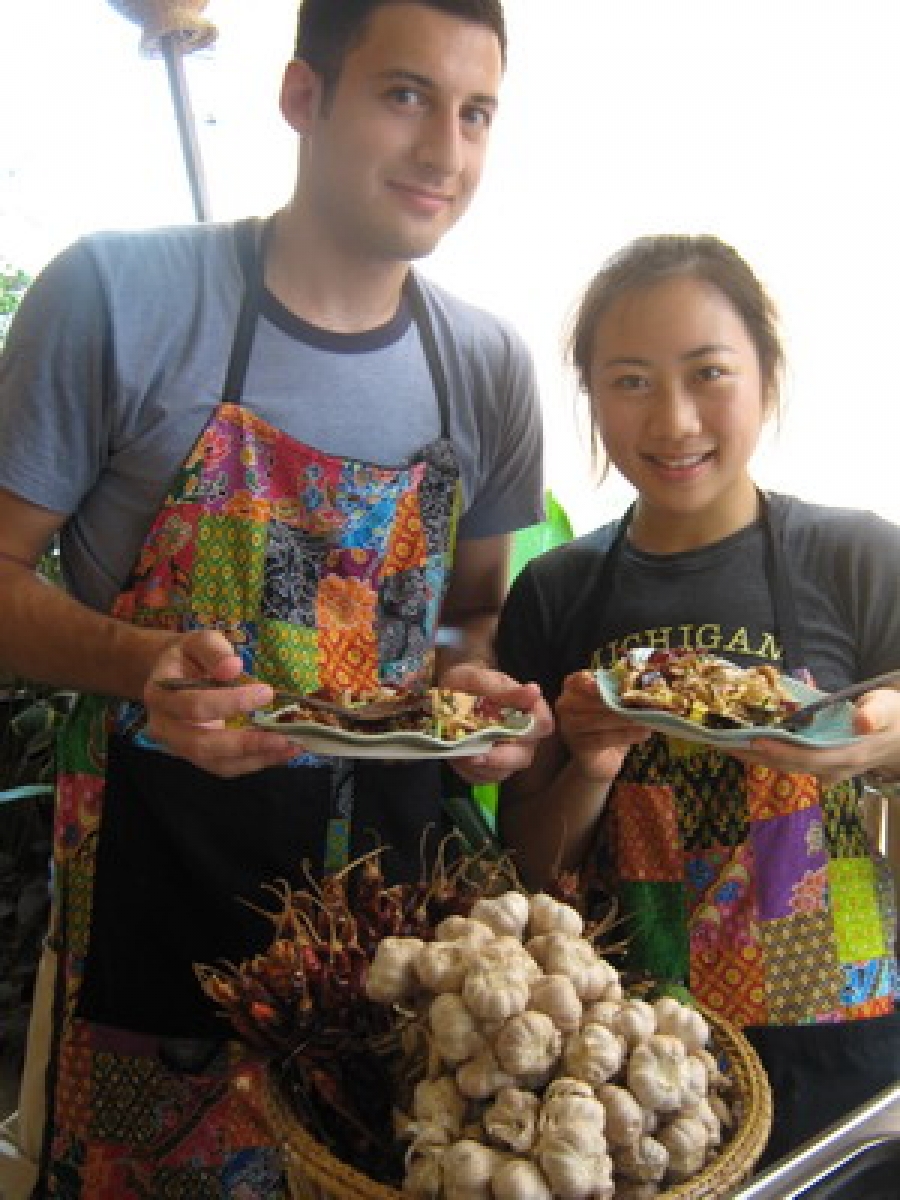 Videos: