Aksara Theatre
The Bangkok Traditional Puppet Show at Aksra Theatre is one of Bangkok's must-see attractions. Taking place on an elaborate stage, folk tales are told through the classic art of puppetry. Rather than being hidden away, the puppeteers are very much part of the show. Three puppeteers control the legs, arms and head of each puppet. Dressed in black, they blend into the background while the colorful puppets come to life. Both the puppets and puppeteers dance along with the live orchestra, featuring a combination of Thai and European instruments.
As the curtains opens, the audience is amazed by the grand set design; a magnificent display of beauty and skilled craftsmanship, transporting you to a different world. As the show begins, the puppeteers dance on the stage in couples or groups of three, manipulating beautiful puppets to life. Just under a metre in height, the puppets are dressed in stunning classical costumes. Some represent human characters, while others are mythical creatures from Thai folk tales.
Together with stage technique and classical dance,nike shoes outlet the elaborate scenes tell stories taken from the Ramakien epic, Thai folk dances and Japanese song. Each performance comes with a different set design. Some feature only live actors, like the 'cock fight dance' – a particular crowd pleaser. Beautifully choreographed, dancers dressed in colorful garb representing roosters perform this old-time traditional Thai sport which is now banned.
A second performance demonstrates a traditional Thai martial arts scene. While two performers fight with swords at one end of the stage, another two get engaged in traditional stick-fighting at the other end. The show also includes a Japanese puppet performance, cute puppets dressed in kimonos with umbrellas 'dancing' to a classical Japanese Jo-Jo-Sang song. The show ends with a mix of musical and dance performances from the central and northeast regions of Thailand. With a temple fair theme as background, the finale is sure to lift the spirits and provides a fantastic ending to a rich and entertaining presentation of one of Thailand's most revered art forms.
Open: 10:00-18:00, showtime: 19:30 (Mon-Wed) and 18:30 (Thur-Sun)
Getting There:
by Airport Link at Phyathai station or by BTS Skytrain at Victory Monument station then little walk
Website: www.aksratheatre.com



Photos Gallery: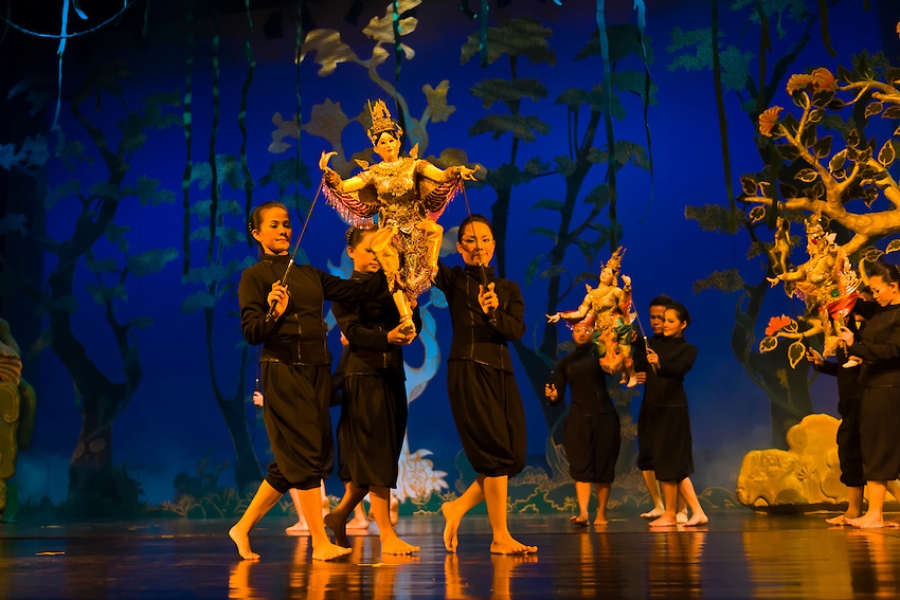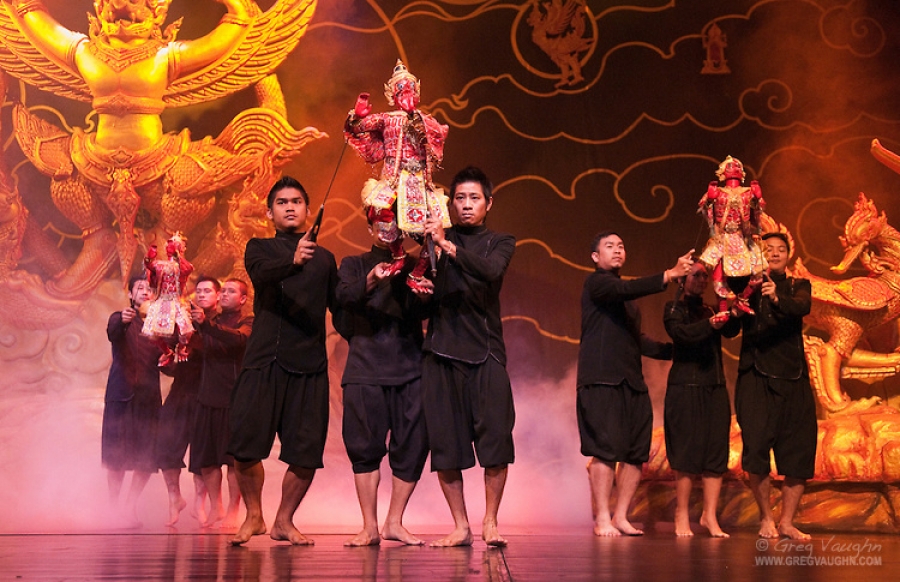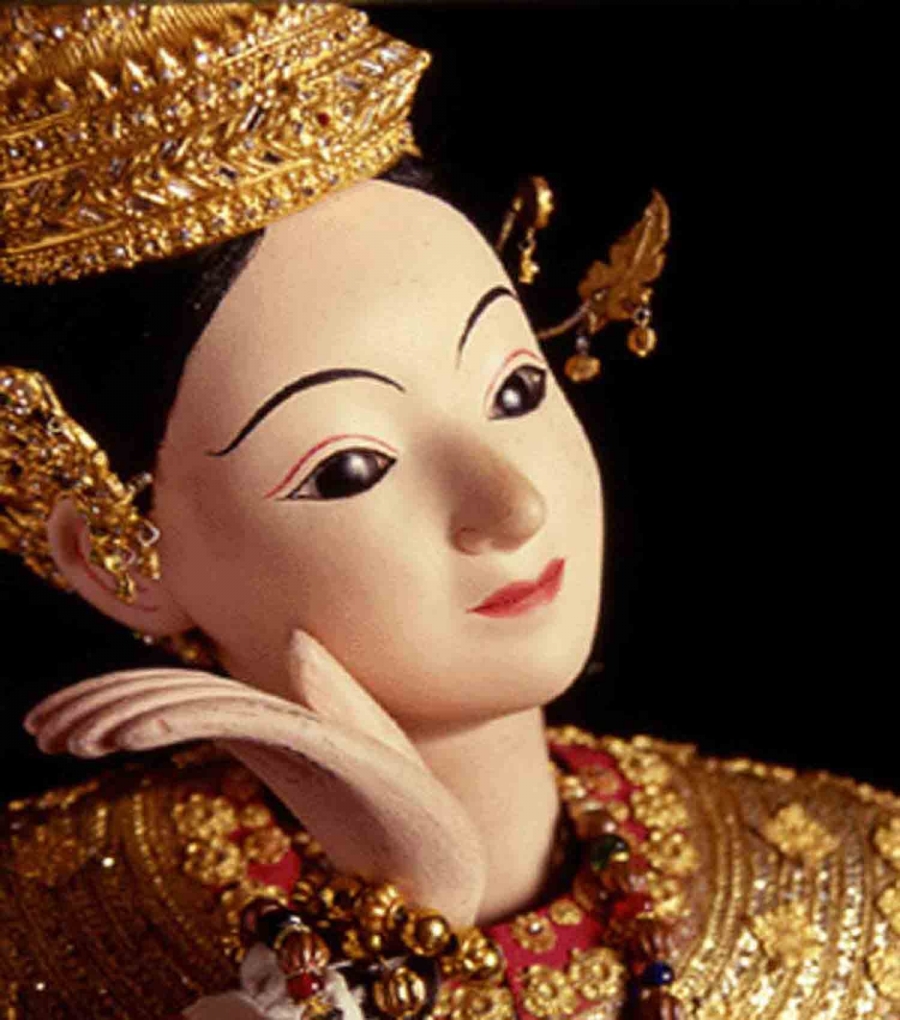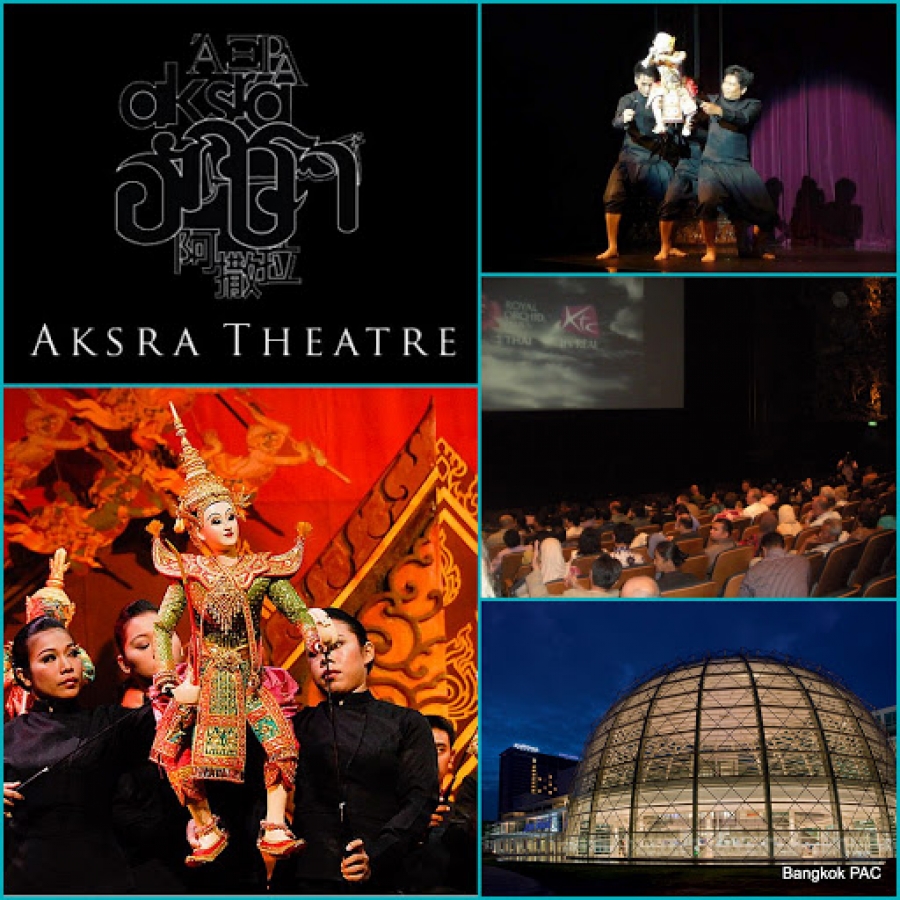 Videos: