Victory Monument
Evening -
Around this monument to a brief 1941 scuffle between Thai and French forces in Indo-China lies a maze of side-streets and alleys crammed with all kinds of food.
One particularly good stop, just northeast of the monument at the end of Ratchawithi soi 10 and across a little bridge, is Sud Yod Guey Tiaow Reua (Best Boat Noodles). Nine baht gets you a small bowl of delicious boat noodles; eat 20 bowls and you get a free Pepsi.
But the biggest concentration of food lies on the southern side of the traffic circle where hip Thai teens eat and drink late into the night.
If you want a bit more selection, head south down Phaya Thai Road to Soi Rang Nam, which is packed from end to end with restaurants, street stalls and pubs.
Getting There:
Take the BTS to Victory Monument.
Photos Gallery: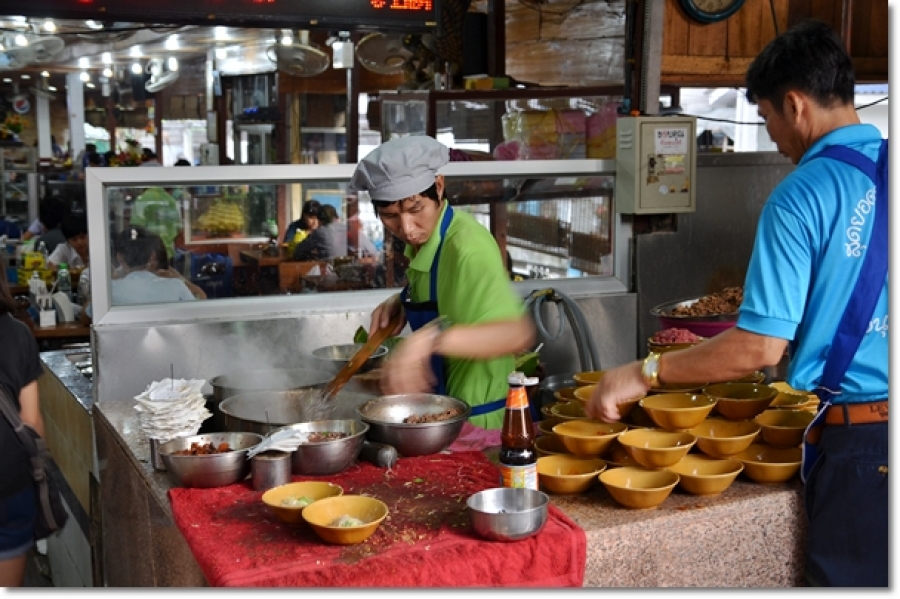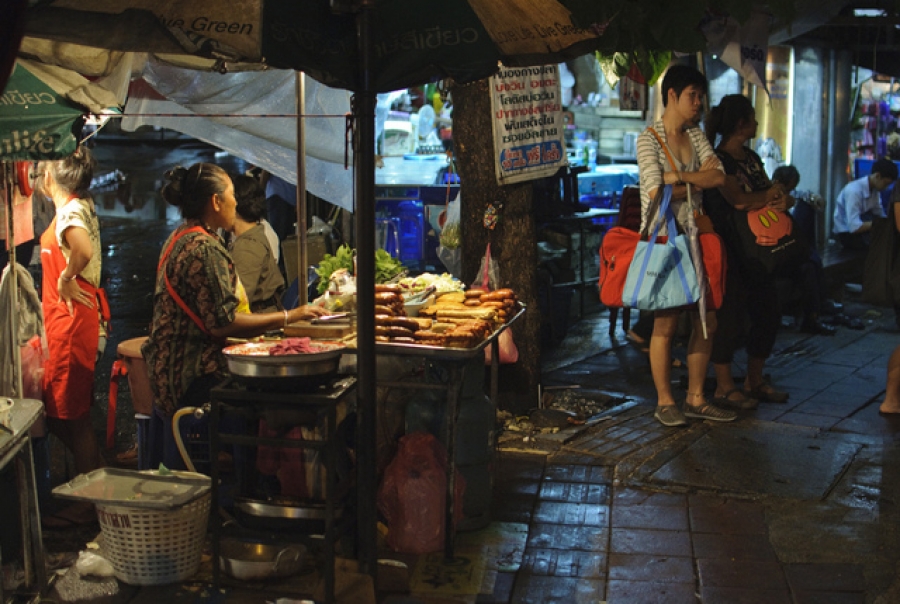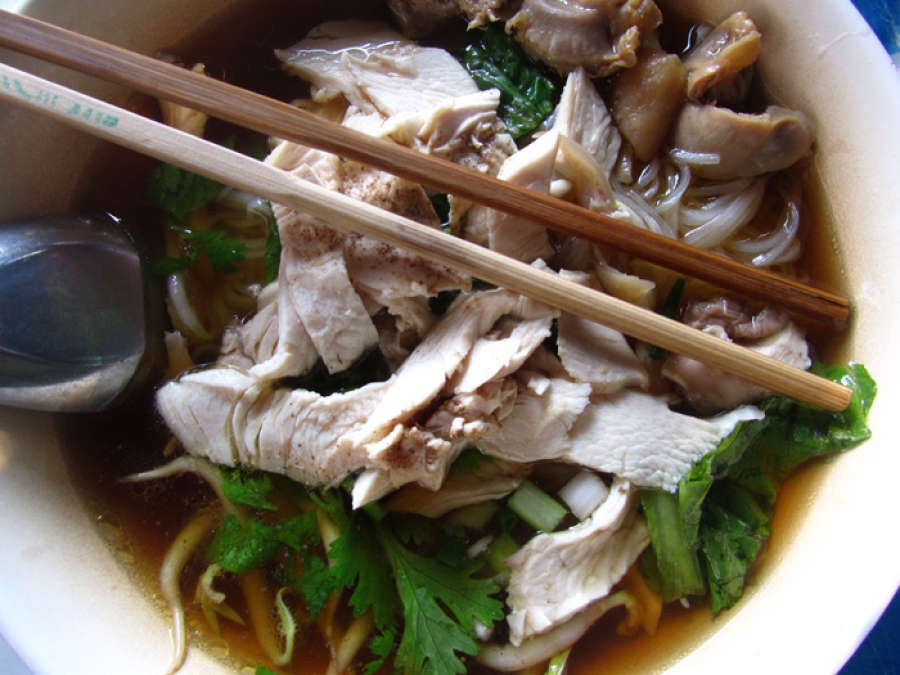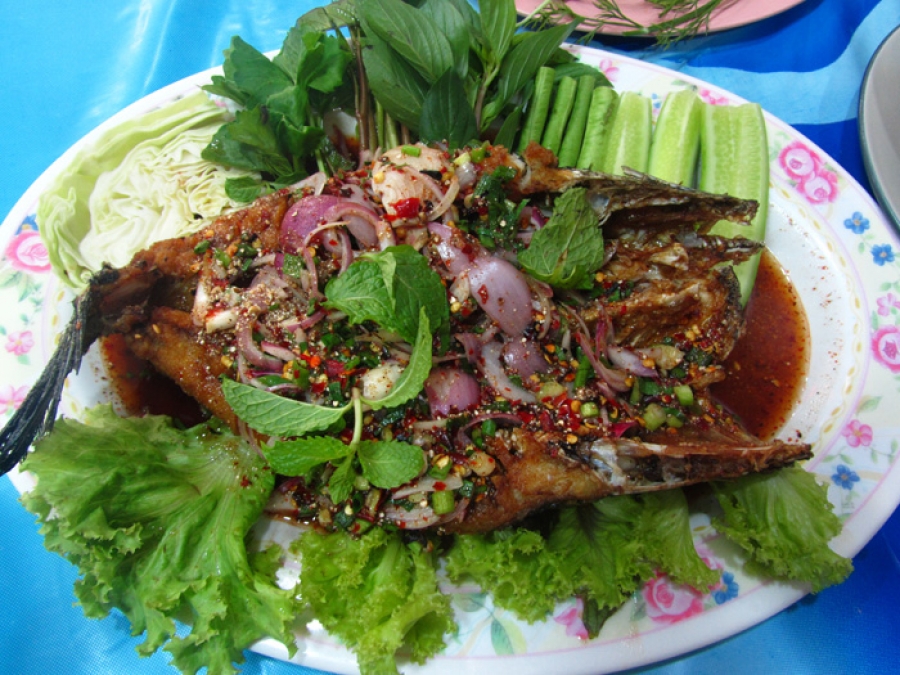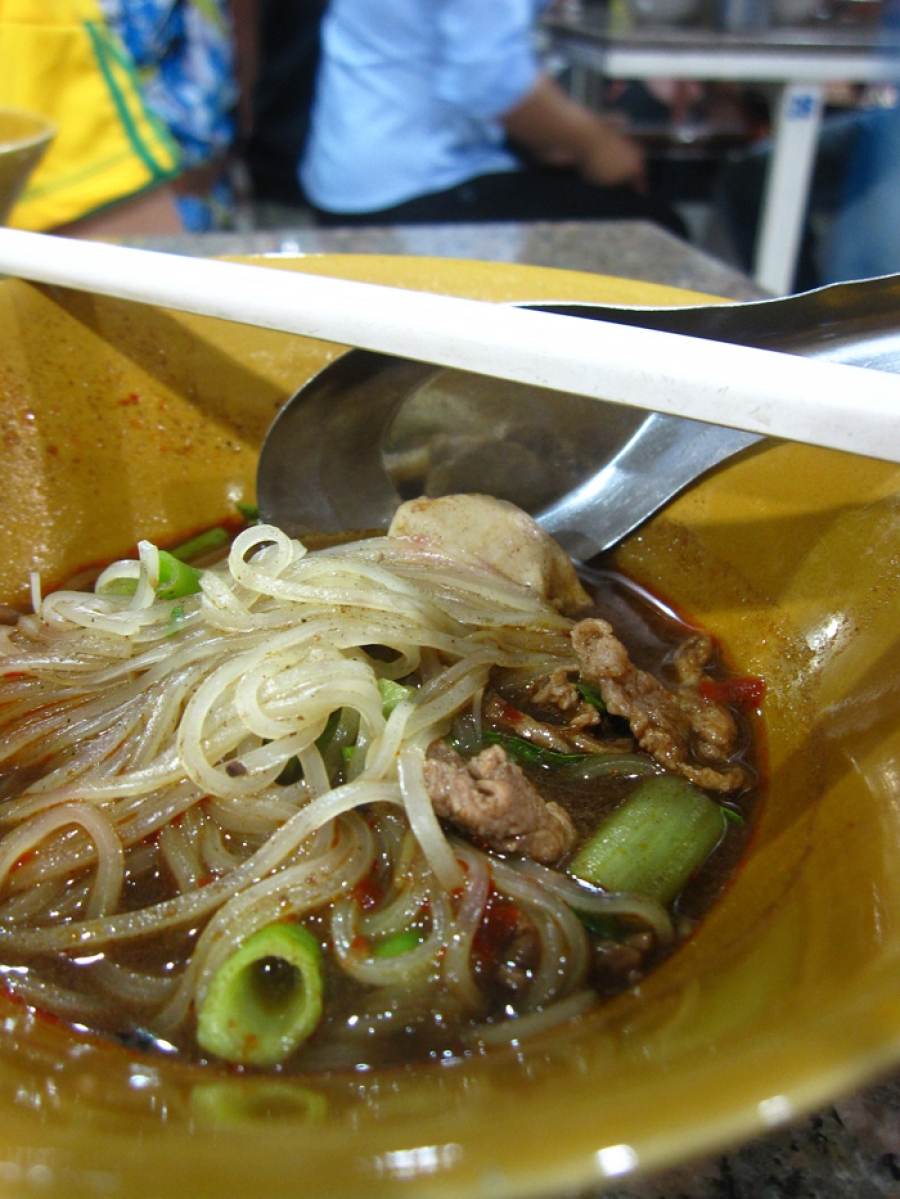 Videos: