Rainbow 2
Rainbow 2 can be called the flagship bar of the Rainbow group of bars. It obviously came later than Rainbow 1, but the new bar was bigger and had a lot of girls right from the beginning.
The bar is located in the far right corner of the ground floor of Nana Plaza, next to Hollywood Rock.
It is a big bar, but not necessarily the biggest on the plaza. But there are an enormous amount of girls here. There must be no less than 250 girls working in there. So a whole bunch of girls are crowded together on stage most of the time. They do not really have a lot of space to dance, and mainly do the Bangkok shuffle. There are three dancing shifts, so the girls have time to accost the customers in between shifts.
The bar caters to Japanese clientele. Probably about three quarters of the customers are Japanese. The girls might be paying more attention to them then to Westerners, since they are known to spend money easily. The bar is really crowded most of the time, so do not expect to have a `quiet` drink in there. We actually think if you count all the girls in the three Rainbow bar, you will end up with a number close to the sum of all the girls dancing in the other bars at Nana Plaza (if we exclude the beer bars).
As mentioned, it can be crowded in there. If you suffer from claustrophobia, or can't stand cigarette smoke, beware.
Lots of girls are usually already bought out during the early hours of the night, so it may be a good idea to come early here. But even late at night, there will still be quite few attractive girls there, although some of them may have already come back from extracurricular activities and started `dancing` again.
Open: Daily from 6 pm till late

Getting There:
by BTS Skytrain until Nana Station exit then 3 min walk until Nana Entertainment Plaza (Sukhumvit Soi 4)
Photos Gallery: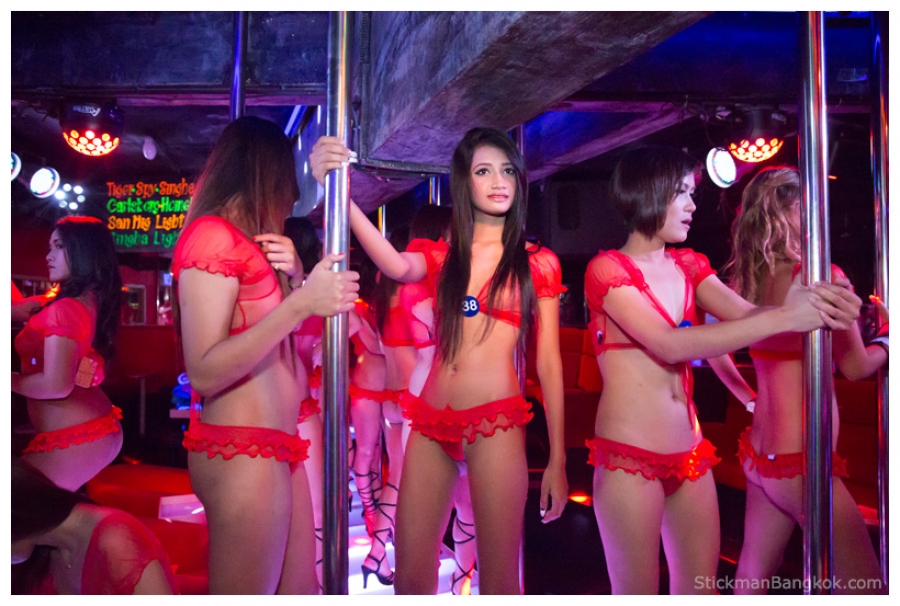 Videos: